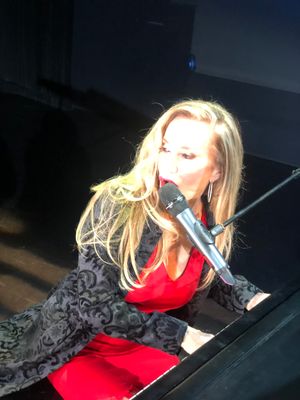 🎶 #1 Billboard Artist 
🎹 Pianist/Singer/Songwriter 
🎙 Voice of Siriusly Sinatra on SiriusXM
With a string of achievements to her name, Lisa has solidified her position as one of the top artists in the Smooth Jazz genre. Billboard recognized her as one of the top 10 Smooth Jazz artists, and her hits have garnered extensive airplay, resonating with listeners around the world. 
Lisa's exceptional talent and artistry were acknowledged with a nomination for Breakout Artist by the Smooth Jazz Network. Esteemed Grammy-winning producer Don Was, President of Blue Note Records, expressed high praise for Lisa's work, stating, "Lisa did a great job on her album. My compliments." Saxophonist Dave Koz, renowned for his contributions to the genre, regularly features Lisa's music on his SiriusXM show, "The Dave Koz Lounge," highlighting her diverse musical repertoire. 
Lisa's musical range knows no bounds. Whether she is delivering a vibrant tapestry of her own cool Smooth Jazz grooves, captivating audiences with her solo piano performances, or paying homage to the timeless classics of the Great American Songbook through her soulful vocal interpretations and unique arrangements, Lisa effortlessly traverses multiple genres and moods. 
Her discography is a testament to her versatility and wide appeal, attracting fans from all walks of life. Within her vast catalog, you'll discover treasures of songs she has written, some of which have reached the coveted #1 spot on the Smooth Jazz charts. Notably, Lisa recorded an album at the iconic Capitol Studios in Hollywood, using the same studio and vintage vocal microphone favored by the legendary Frank Sinatra, adding a touch of history and sophistication to her music. 
Lisa's creativity extends beyond her original compositions. She has released three volumes of Holiday songs, which have become cherished keepsakes in homes across the globe. Outside of her musical endeavors, Lisa leads a fulfilling island life, indulging in her passions for golfing and navigating the open seas as a qualified boat captain. Additionally, she has actively contributed to her community, serving as a lifeguard, swim coach and leading adult holiday carolers to assisted living facilities. 
With Lisa, you can expect a harmonious blend of musical excellence and a zest for life. Immerse yourself in the captivating melodies that transcend boundaries, transporting you to a world of pure joy and musical enchantment. Experience the magic of Lisa's music and embark on a remarkable journey that will leave an indelible mark on your heart and soul.
Music, the piano and singing  have always been in my life since I can remember. As a kid, I couldn't wait to get to the piano, it was  fun, like a kind of game, me vs. my piano! Witnessing people connecting with the music I played,  made it even more fun and made me want to do it even more.  My family wanted me to play every night after dinner, and years later, I made my first recording as a surprise to them. I didn't realize then, that would be my future. My path was right in front of me and I am happy to say I followed it wholeheartedly. Yes, there are still challenges, but uplifting and inspiring people like you make it all worthwhile.
I love the artistic workmanship that goes into the actual making of a piano... the 'grand' idea...from the wood to the design, and finally the beauty of the finished product.  Talk about inspiring! When I travel, I go on a 'piano hunt.'...and if I find a gem, a new song usually gets written because of it.  It just happens. What a fun adventure. I love what I do, I'm honored to do it and I'm happy you share it with me!
As I've said, I love the artistic workmanship that goes into the making of a grand piano. That being known, the artistic and creative workmanship that goes into the making of a song is just as inspiring. I've been honored to work with some of the best names in the business and the collaborative input and 'bouncing around' of countless creative ideas and executing those ideas is a thrill.  I have discovered we all have the same goal - to make the best music we can in the name of love...loving what we do and sharing that love with YOU. I deeply appreciate radio programmers everywhere that share my music. They are the conduit between you and me...and I am grateful for our connection!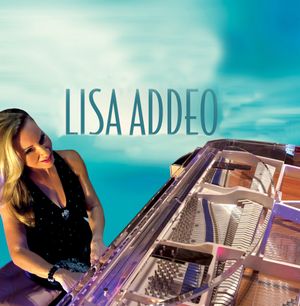 Everybody has a bucket list of some sort with their wildest dreams and passions. I once made a list of things I'd like to do in my lifetime and 'uplifting people with music' was at the top of the list from the very beginning. I've been playing piano since I was a wee tiny kid and I can't tell you how grateful I am for the honor, the opportunities and the positive momentum these past several years. Being named one of Billboard's Top 10 Smooth Jazz Artists was a thrill as was my song 'Listen To This' becoming one of the most played songs in the genre. Not only did 'Listen To This' reach #1  in Billboard, it subsequently reached #1  in Billboard's recurrent chart, #1 in Mediabase and #1 in Smooth Jazz Network 5 weeks in a row! Next, 'High Heels' and 'Deep Blue C' made the Top 10 hit list. My single 'What Cha' Know About That' was one of the Top 5 songs in Smooth Jazz Network and I'm humbled to say this led to being one of the most played Smooth Jazz artists of the year, and also being nominated for Breakout Artist of 2020. It was really exciting (!) and deeply meaningful to me, connecting with new fans and being cheered on by fans from the past! ❤️ I also truly appreciate the amazing support from radio programmers everywhere. They bring music to our lives and souls, and I tip my hat every day to them! Whether you've been following me from way back or you just discovered my music, I have to tell you how happy I am to connect with you. YOU make it all possible and you keep me inspired!  I adore knowing people smile, groove, dance and love to my music. I love adding to holiday festivities from behind my piano and once again, I'm honored that my holiday music is sought after and requested which makes me smile!  Yes, dreams do come true, thanks to you...and even though I have put 'uplifting people with music" on my bucket list, I think I'll keep it there forever!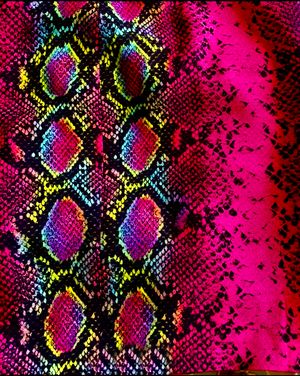 "

Lisa did a great job on her [Listen To This] album. My compliments."
— Don Was, President, Blue Note Records